1st Lesson
Genesis 4 :1-8
1And Adam knew Eve his wife; and she conceived, and bare Cain, and said, I have gotten a man from the LORD.a  2And she again bare his brother Abel. And Abel was a keeper of sheep, but Cain was a tiller of the ground., c  3And in process of time it came to pass, that Cain brought of the fruit of the ground an offering unto the LORD.d  4And Abel, he also brought of the firstlings of his flock and of the fat thereof. And the LORD had respect unto Abel and to his offering:e  5But unto Cain and to his offering he had not respect. And Cain was very wroth, and his countenance fell.  6And the LORD said unto Cain, Why art thou wroth? and why is thy countenance fallen?  7If thou doest well, shalt thou not be accepted? and if thou doest not well, sin lieth at the door. And unto thee shall be his desire, and thou shalt rule over him.f, g  8And Cain talked with Abel his brother: and it came to pass, when they were in the field, that Cain rose up against Abel his brother, and slew him.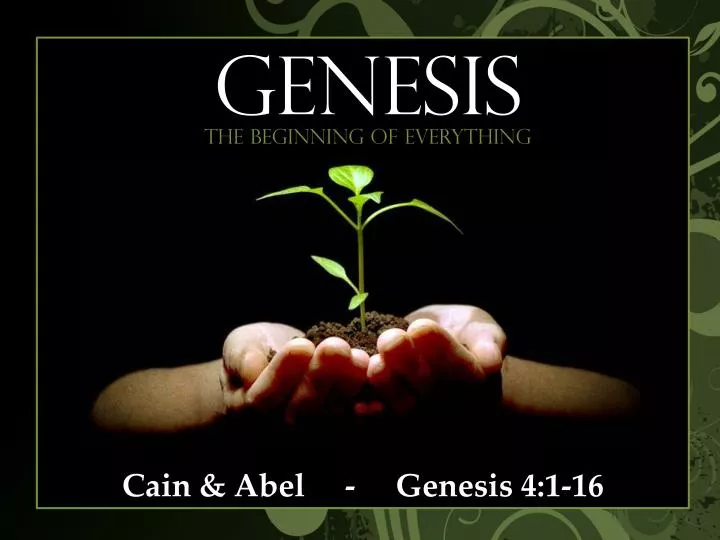 2nd Lesson
 2nd Corinthians 9:5-15
 Therefore I thought it necessary to exhort the brethren, that they would go before unto you, and make up beforehand your bounty, whereof ye had notice before, that the same might be ready, as a matter of bounty, and not as of covetousness.  6But this I say, He which soweth sparingly shall reap also sparingly; and he which soweth bountifully shall reap also bountifully.  7Every man according as he purposeth in his heart, so let him give; not grudgingly, or of necessity: for God loveth a cheerful giver.  8And God is able to make all grace abound toward you; that ye, always having all sufficiency in all things, may abound to every good work:  9(As it is written, He hath dispersed abroad; he hath given to the poor: his righteousness remaineth for ever.  10 Now he that ministereth seed to the sower both minister bread for your food, and multiply your seed sown, and increase the fruits of your righteousness;)  11Being enriched in every thing to all bountifulness, which causeth through us thanksgiving to God.  12 For the administration of this service not only supplieth the want of the saints, but is abundant also by many thanksgivings unto God;  13Whiles by the experiment of this ministration they glorify God for your professed subjection unto the gospel of Christ, and for your liberal distribution unto them, and unto all men;  14 And by their prayer for you, which long after you for the exceeding grace of God in you.  15 Thanks be unto God for his unspeakable gift.